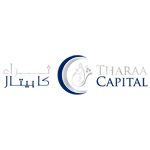 Tharaa Capital
Unveiling Wealth Secrets
Tharaa Capital is an international financial placement and business development agency offering innovative and profitable financial solutions and services to high net worth individuals and companies in the Middle East, North Africa and Turkey.
Our inherent commitment at Tharaa Capital, is to create value, and advise on carefully selected target companies. We aim to leverage our spheres of influence to develop the best possible opportunities with attractive growth strategies, better efficiencies, and smooth exits. Our focus is primarily in the food and health care sectors, as these sectors are under a lot of pressure to develop and grow. Our values entice us to focus our resources and expand on the possibilities in these sectors as they are also the livelihood of our communities, and they tie in to our social responsibility to increase growth and efficiency in this area.
Services
Placement: Placement services covering a large network of high net worth individuals and institutions in the MENA region.
Business Development: Business development activities for funds and investment companies.
Deal Origination: Researching and sourcing deals for private equity companies, funds and investment companies.
Set up of Islamic Banks, Units and Windows: Turn-key project management. Coordination with several suppliers including Shari'ah & legal Advisors and System providers. Providing documentation, processes and procedures for all bank transactions.

www.tharaacapital.com