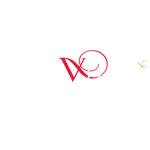 RichVille
Your Trusted Real Estate Partner
A UAE-based real estate asset management company offering the entire gamut of real estate advisory services including investment, development, new projects sales and marketing, buy & sell brokerage, leasing & property management, feasibility studies and fund advisory services. Our advisory services are built on the edifice of experience, market knowledge and a professional approach.
Vision
RichVille's vision is to become the region's leading real estate asset management and advisory company.
Mission
To enable clients to make highly informed decisions regarding their investments in the real estate market.
To facilitate the development and marketing of major real estate projects, ultimately maximizing clients' profitability and mitigating risk.
Services
Investment Advisory
Development Consulting
New Projects' Sales & Marketing
Buy & Sell Brokerage
Leasing & Property Management
Feasibility & Research
Fund Advisory Services.