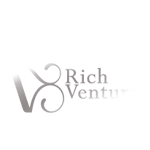 RichVentures
The Sky is Just The Beginning
RichVentures is an integrated media group offering both classical and new media solutions. The company services cover several main specialties which include branding & creative services, advanced web solutions, relationship marketing & loyalty programs and smartphone applications. The company also creates, and invests in, specialised public portals as well as shopping websites.
Based in Dubai, the company already has a long list of satisfied clients as well as several global and regional online ventures. RichVentures Media Group is a member of Tharaa Holding.
Vision
To evolve as the most innovative and entrepreneurial media company in the region.
Mission
To introduce innovative, feasible and practical creative media and technology services to our clients based on a clear understanding of their vision and needs, as well as, creating innovative media and online ventures through careful exploration of market needs or gaps.

www.richventuresgroup.com