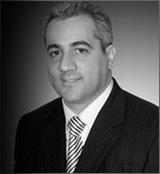 Message from the Chairman
With great pleasure I welcome you to Tharaa Holding's universe; unveiling the secrets of making, managing and enjoying wealth.
Tharaa in Arabic means wealth, and building a wealth-based group of companies has been my desire while working in the fields of wealth management, luxury cars, investments and real estate.
Tharaa Holding has exceeded our ambitious expectations and launched several companies in diverse business fields. Continuing to explore new opportunities and partnerships to create profitable and sustainable new businesses, we are equally focused on strengthening the foundation of our companies which operate as independent profit centres managed by top experts in their fields.
We are looking forward to working with you towards a vision of mutually successful future.
Yours sincerely,
Tariq Ramadan