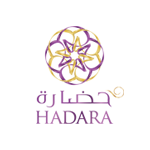 Hadara
Building Future Civilisations
A prestigious UAE-based real estate investment and development company operating worldwide through the development of real estate projects owned or co-developed by it.
Hadara is managed by a team of highly experienced real estate professionals who apply the highest industry standards and processes.
Vision
Hadara's vision is to become the most successful and innovative real estate investment and development company in the world.
Mission
To build cost-effective and feasible landmarks where civilisation is re-defined and human prosperity is always taken to the next level. We think of each property we build as a reflection of a modern civilisation with a rich heritage.
Services
Opportunity identification & Conceptual design ideas.
Feasibility studies & Financial & cash flow analysis.
Arranging project & End-buyer financing.
Selection of consultants for project design & supervision.
Selection of contractors and other suppliers.
Creating sales and marketing plans & Selection and management of top advertising and PR agencies for creating project branding and advertising campaigns.
Managing the exclusive sales agents.
Project launch & On-going project management: Sales management, Marketing activities, Engineering, After sales & Customer service, Administration, Legal, Finance, Systems.