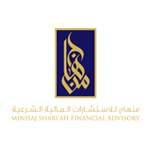 Minhaj
Shari'ah Financial Advisors
MINHAJ is a DIFC based company specialised in providing Shari'ah financial advisory services, supervision, Shari'ah auditing, revision and training for Islamic and traditional financial institutions. It is the outcome of a partnership between Tharaa Holding and a number of prominent scholars and specialists in the Islamic financial services industry worldwide.
MINHAJ is committed to Shari'ah standards put forward by the Accounting and Auditing Organization for Islamic Financial Institutions (AAOIFI).
MINHAJ team is highly experienced and has been providing professional Islamic financial consultations and training for more than 30 years.
The experience of MINHAJ team is extremely diverse through working with a number of the most prestigious Islamic financial institutions all over the world.
Vision
To lead and excel in meeting all the needs of financial institutions for advisory and training services provided in accordance with the standards of Shari'ah.
Services
Forming Shari'ah boards.
Structuring financial transactions that are in harmony with Islamic Shari'ah provisions.
Shari'ah consultations and religious opinions (Fatawa).
Conducting the business of supervision and Shari'ah auditing.
Organising specialised training courses for professionals in the financial sector.
Providing the Shari'ah revision service as an external party and giving an independent opinion about the extent of conformity of the institutions' work with the decisions and fatawa of their Shari'ah Boards.
Offering consultations on the conversion of traditional financial institutions to work in compliance with Islamic Shari'ah, making the conversion plans, supervising their execution, and making available their requirements.
Providing consultation for the establishment of an institution or company conducting business in accordance with the Islamic Shari'ah.
Presenting the service of calculating the Zakat on funds to institutions, companies and individuals.
Organizing and preparing economic and banking conferences.